Improve your soldering quality in real time!
JBC innovates CDE station with
Soldering Assistant
, the first system that measures the delivered energy during the soldering process.
It will help to improve the soldering skills, to select the optimal temperature and cartridge and to have a more efficient and quality production.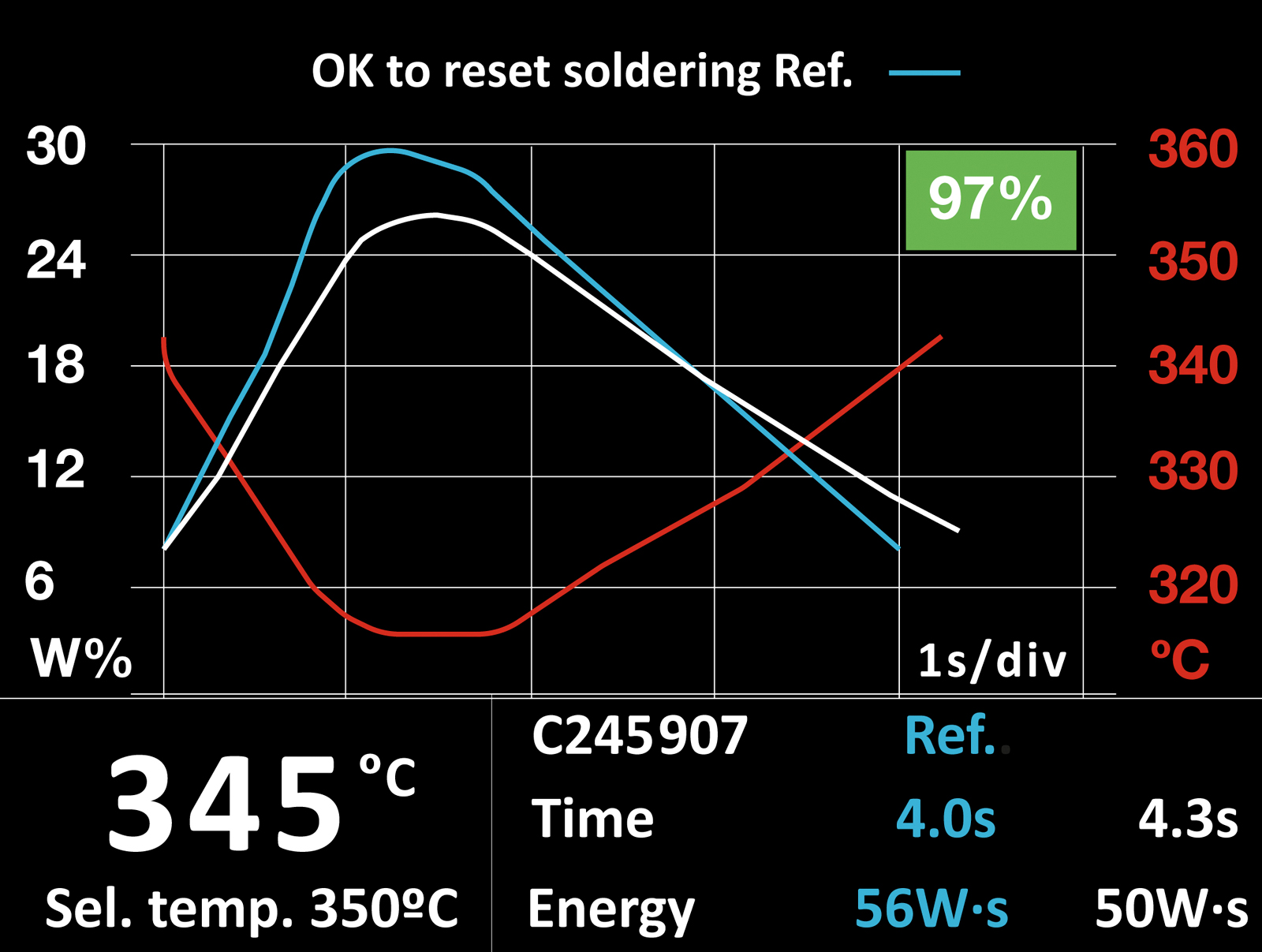 This station is deal for general soldering applications.
• Provides the best soldering quality thanks to JBC Intelligent Heat Management and, additionally, Sleep & Hibernation Modes that extend tip life till 5 times longer.
• Complete Tip Cleaning System with an antisplash membrane to keep the work area clean and integrated wiper to remove excess solder from the tip.
• Cartridge Holder and JBC Exclusive Cartridge Exchanger, that facilitates fast and safe cartridge changes.
• Possible connection to the JBC Fume Extractor (connector RJ12).
• Connectivity: datas download, software updates, traceability.
• Includes T245 General Purpose Handle that works with our C245 Cartridge Range.