HDRE-1B

HDE-B Robot station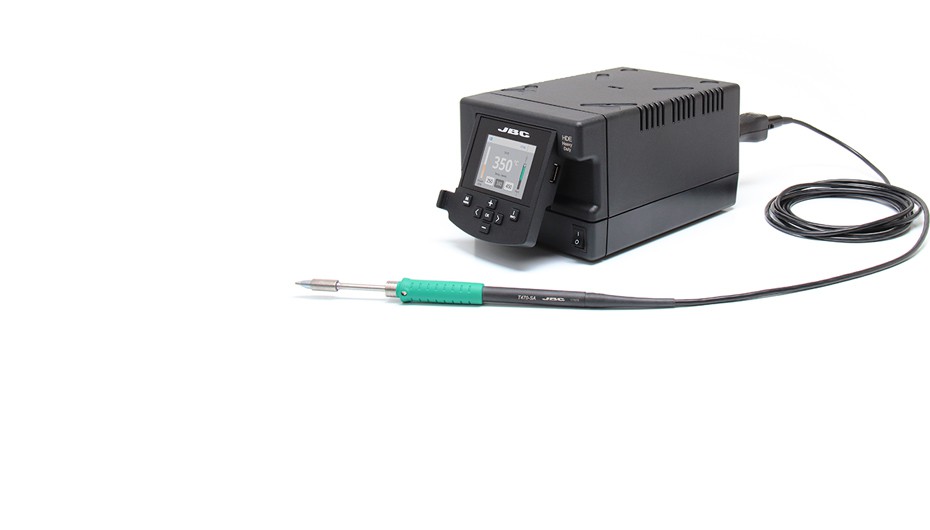 The ideal solution for repetitive jobs with
robot
requiring continued
high thermal power
.
It includes the
HDE Heavy Duty station
which communicates with the robot through the RJ12 connector and in accordance with this
Protocol
.
It also features the
JBC exclusive heating system
and the
Excellence range
benefits.
The converter guarantees the
sleep & hibernation
modes without using a stand.
The
T470-SA
Handle suits perfectly any robotic system thanks to its 3m cable and the screw to prevent the cartridge rotation.
Cartridge not included
.
Net weight
3,98 kg (8.77lb)
Dimensions
145 x 120 x 225 mm
Temperature selection
90-500 ºC (190-932 ºF)
Idle temp. stability (still air)
±1.5 ºC (±3 ºF)
Tip to ground resistance
<2 ohms
Tip to ground voltage
<2 mV RMS
Ambient operating temp.
10-40 ºC (50-104 ºF)
Communication connectors
USB-A / USB-B / Peripherals
Robot connector
RJ12 for RS-232 protocol
Package weight
4.385 kg (9.67 lb)
Package dimensions
258 x 328 x 208 mm
(10.16 x 12.91 x 8.19 in)

Cartridge Range
Compatible tools