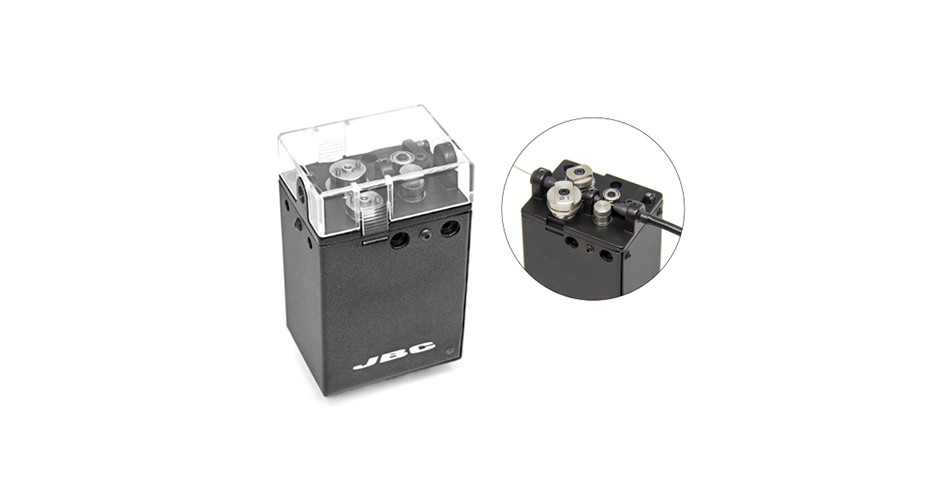 Compact unit compatible with several solder wire diameters.

You can customize control parameters such as wire length and dispensing speed.

It features a wire detector sensor (status: blocked up or consumed).

The solder feeder works with GSFR kits. These kits are compatible with solder wire diameters from Ø 0.8 up to 1.5 mm (with solder wire perforation) and from Ø 0.5 up to 1.5 mm (without perforation).


Specifications
| | |
| --- | --- |
| | |
| Net Weight | 0,87 kg (1.92lb) |
| Dimensions | |
| | |
| Package weight | 1,05 kg (2.31lb) |
| Package dimensions | 220 x 135 x 125 mm |
| | (8.66 x 5.31 x 4.92 in) |
| Weight | 870 gr (1.92 lb) |