TE-SE

Stand for TE heater
Only compatible with
TESE and
TESE-Q
Precision Hot Air stations.
It perfectly holds the
TE-TB
tools when not in use. Its
adjustable
tool holder suits your work position and the
quick nozzle changer
allows to switch between nozzles without interrupting your work.
Auto-stop function for safety
The tool automatically stops blowing hot air when returned to the stand. This prevents potential incidents such as overheating, you save power and lengthen the heater´s life.
3 modes of activation
Using the station menu, the operator can choose the mode of start blowing hot air: Auto-start (just lifting the tool), pressing the tool´s button or using the
P-005 Pedal
instead of the stand.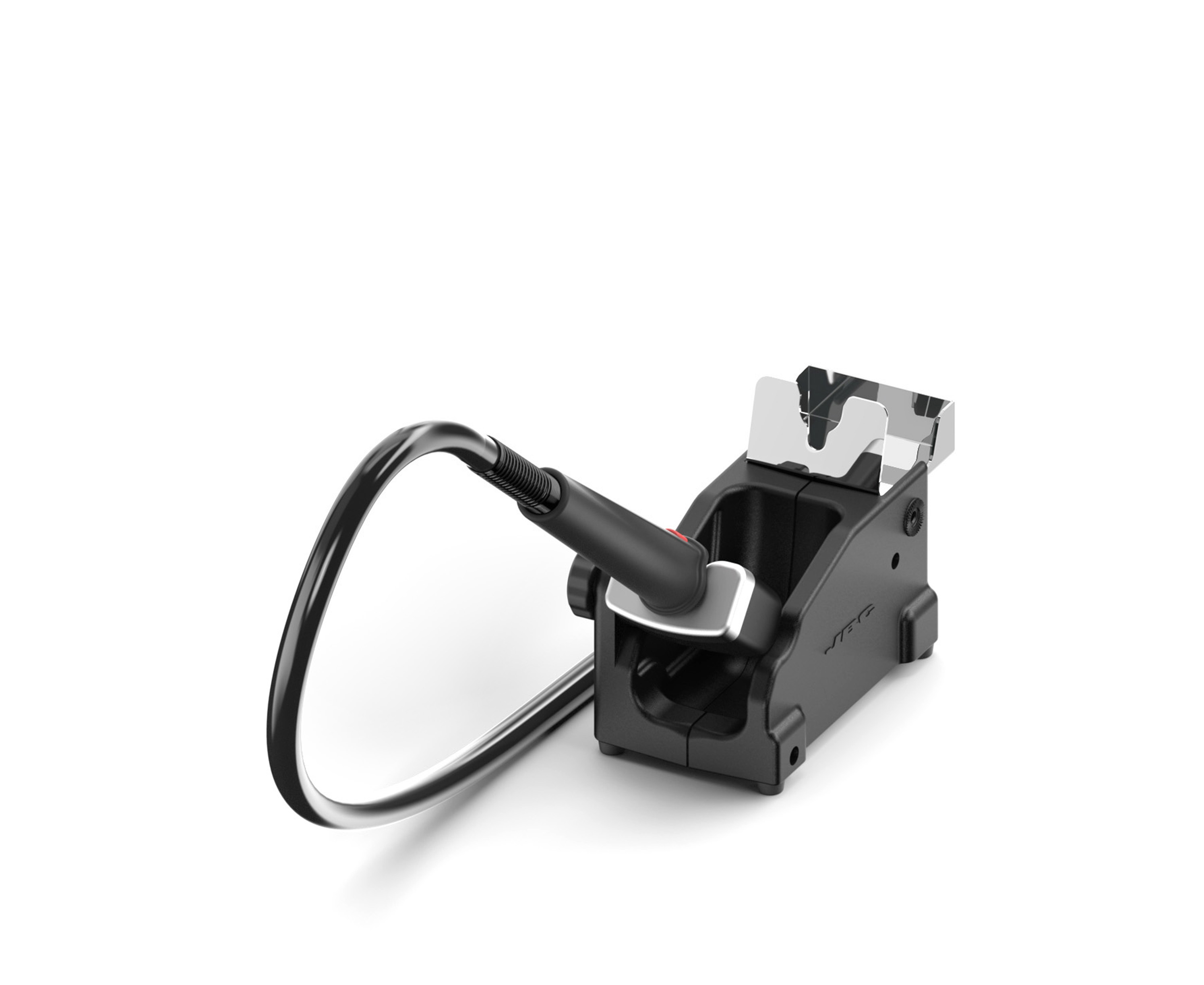 PRODUCT COMPOSITION
1
TE-SE Stand for TE heater
SPECIFICATIONS
Stand
175 x 85 x 102 mm / 1.20 kg.
6.89 x 3.35 x 4.02 in / 2.65 lb.
Package
342 x 155 x 120 mm / 1.45 kg.
13.46 x 6.10 x 4.72 in / 3.19 lb.