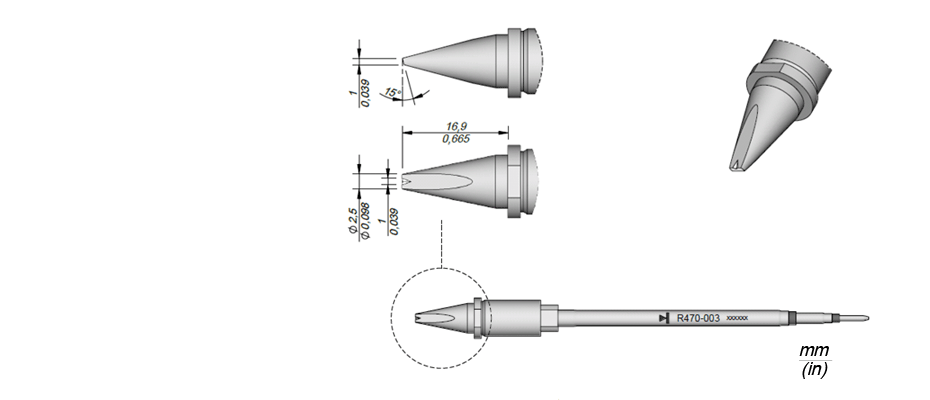 These special cartridges are ideal for the use of
automated soldering machines
.
Their geometric designed allows a
precise insertion
into the Soldering Irons. The cartridges can also be rotated at 90-degrees intervals to reach different positions.
The R470 Cartridge Range works with the:
-
UCR470-5A Control Unit
-
TR470-A Soldering Iron
-
TRA470-A Automatic Soldering Iron
&
CS2R470-A Automatic Cartridge Stand
These cartridges are available in
different shapes and sizes
and have the
same benefits
of the other ranges of cartridges.
In addition, JBC offers the possibility to manufacture any tipe pf cartridge for your specific needs.