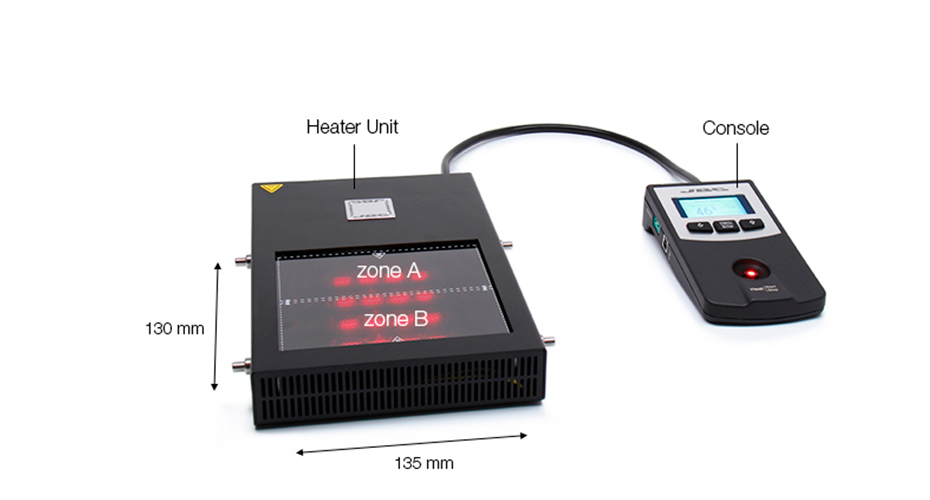 Heating area 130 x 135 mm
The Heater Set makes easier any soldering or desoldering job by applying
infrared
heat.
It allows you to work with
lower temperatures
, increase the tip life and reduce thermal stress.
By using the
console
you can select 2 independent heating zones and the operation mode: by power or by temperature.
JBC offers you 3 predefined temperature profiles and 20 more
to personalize
. Once a profile has been run, you can work without thermocouple.
Product composition:
- 1
PHS CONTROL UNIT Heater Unit with Console