T
The most
efficient
solution thanks
to work on
demand and
the unique
system
integrated
into the stand


JBC takes fume extractors
to a higher level with its new
smart Fume Extractor FAE2-5A.
Designed for electronics
soldering applications, it is
capable of removing fumes
safely and efficiently.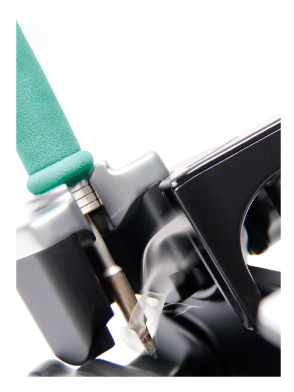 Aspiration on the stand
An innovative vacuum system integrated into the stand detects
when the tool is returned to the stand.
The vent absorbs the fumes automatically when the tool is at rest.
Aspiration in use
The fume extractor
starts up when the tool is lifted from the stand.
This function saves power and extends the life of the equipment and the filters.