FL50

Flux Bottle (500 ml)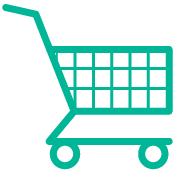 FL50 Bottle contains a liquid, water based flux developed for desoldering/soldering components when reworking printed circuite board.

Although residues are minimal, where further cleaning is essential, they remain totally watersoluble.

Use JBC Flux in the preparation of printed circuits prior to soldering a SMD component, especially flat pack integrated circuits.

Equipped with decanting tube.

How to use:
1. Clean and degrease the surfaces to be soldered.
2. Use the brush to apply the flux to the integrated circuit pads.
3. Do the solder joint.
4. If you want to remove it, use water for cleaning.