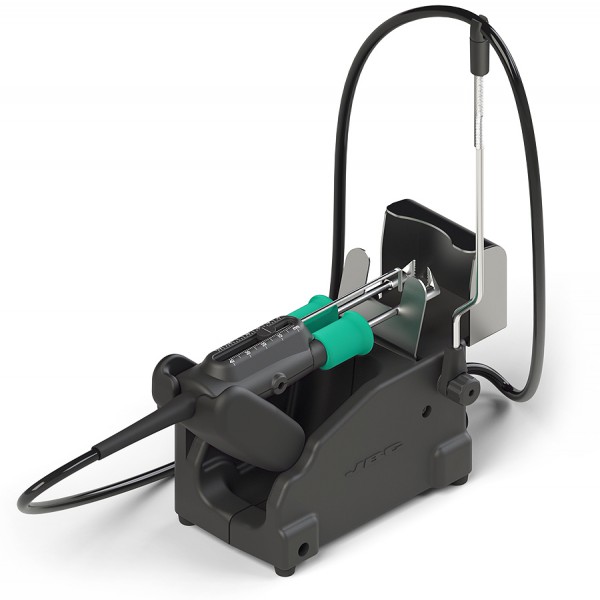 The
sleep & hibernation
mode automatically reduces the tip temperature when the tool is in the stand.
The
quick cartridge changer
allows to switch between cartridges without interrupting your work.
The tool holder and the cable collector are easily adjustable to suit your work position and to keep the working area free of cable.
Tools and Cartridges are not included