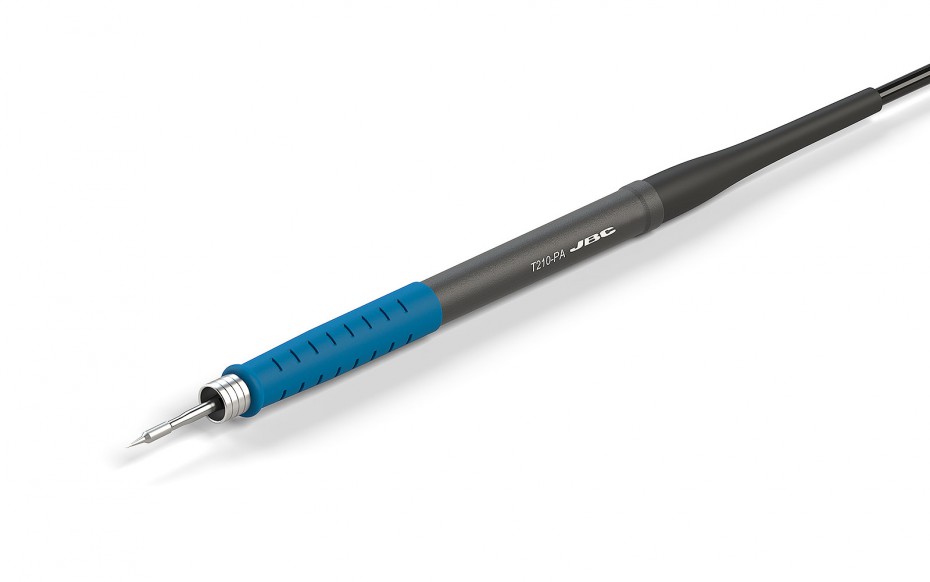 The T210 is perfect for
accuracy soldering
jobs with medium power requirements.
For its size, it is able to work with
conventional
or
small
SMD, even under a microscope.
The
blue grip
allows you to distinguish it from other handles on the work area.
Its ergonomy and the short distance
tip-to-grip
ensure greater accuracy and comfort.
The cartridges can be easily replaced using the
quick cartridge extractor
of JBC´s stands.
Works with
C210 cartridges
.
PRODUCT COMPOSITION
- 1
T210-PA Blue Precision Handle
(cartridge not included)
SPECIFICATIONS T210-PA
Net weight
0,06 kg (0.13lb)
Package weight
107 gr (0.23 lb)
Package dimensions
235 x 40 x 40 mm
Cartridge Range
Other Compatible Items