NANE-9C

2 Tools Nano Soldering station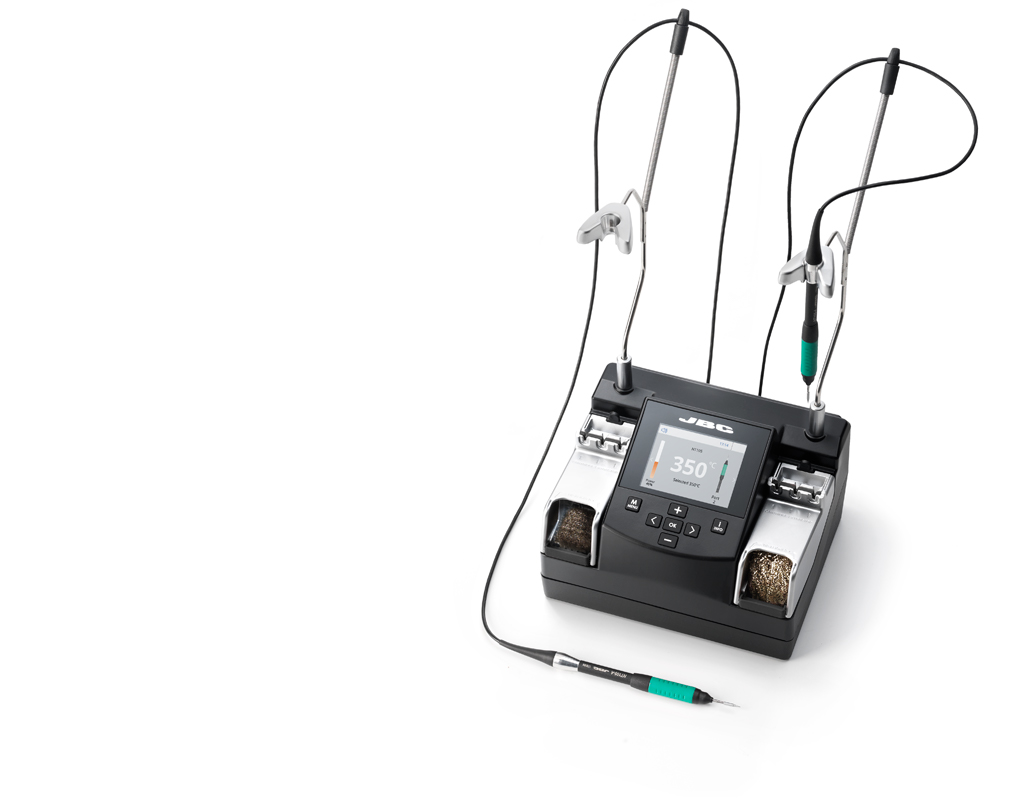 The best solution for soldering
very small-sized components requiring the highest precision
such as chips 0402, 0201, 01005, etc.
It works simultaneously with two
NT115 Nano Handpieces
. The short distance from the tip to the handle offers maximum control even when using a microscope.
The NANE-C comes with the new
Temperature Dynamic Profiles functionality
.
The use of these profiles allows you to
control the temperature of the component during all the phases of the soldering process
, emulating the heating process in a reflow oven.
The NANE-C Rework Station works with the
C115 Cartridge
Range.
| | |
| --- | --- |
| | |
| Net Weight | 2,45 kg (5.40lb) |
| Dimensions | 170 x 90 x 135 mm |
| | (6.69 x 3.54 x 5.31 in) |
| Voltage | 120V |
| Input Fuse | 0.5A |
| Output Peak Power | 14W per tool |
| Temperature selection | 90-450 ºC (190-840 ºF) |
| Idle temp. stability (still air) | ±3 ºC (±5.5 ºF) |
| Tip to ground resistance | <2 ohms |
| Tip to ground voltage | <2 mV |
| Ambient operating temp. | 10-40 ºC (50-104 ºF) |
| Communication connectors | USB-A / USB-B / Pedal |
| Robot connector | RJ12 for RS-232 protocol |
| ESD safe | |
| | |
| Package weight | 2,94 kg (6.49lb) |
| Package dimensions | 280 x 280 x 164 mm |
| | (11.02 x 11.02 x 6.46 in) |
| | |

Cartridge Range
Compatible tools
Accessories
Consumables