CDE-S

Smart Soldering Station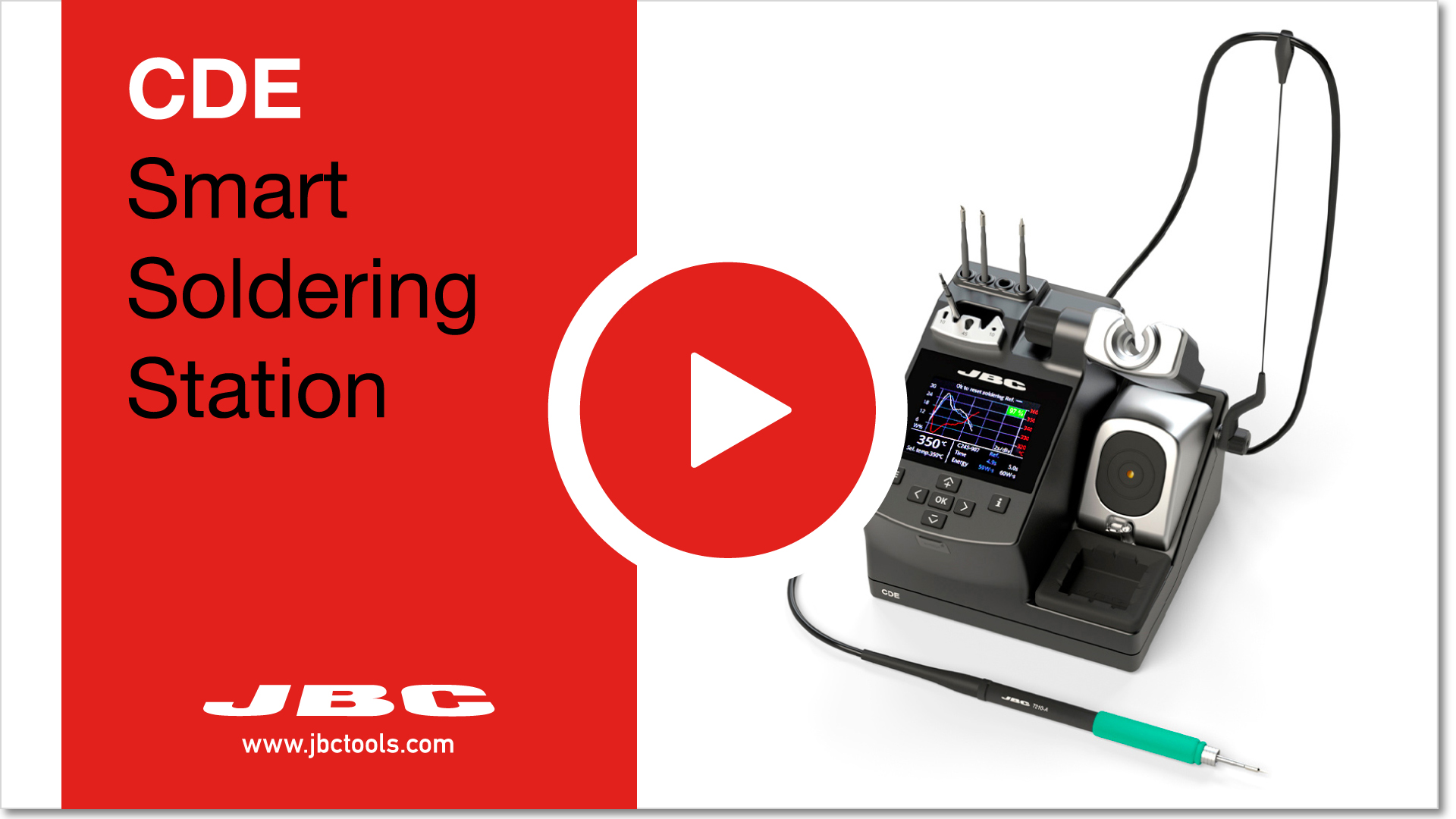 JBC revolutionizes the hand soldering with the Soldering Assistant mode, the first system that measures the delivered energy during the soldering process.
The Soldering Assistant is easy to use: select a cartridge, perform a soldering and save it as solder reference. All the soldering performed after will be compared with the solder reference, displaying information between them.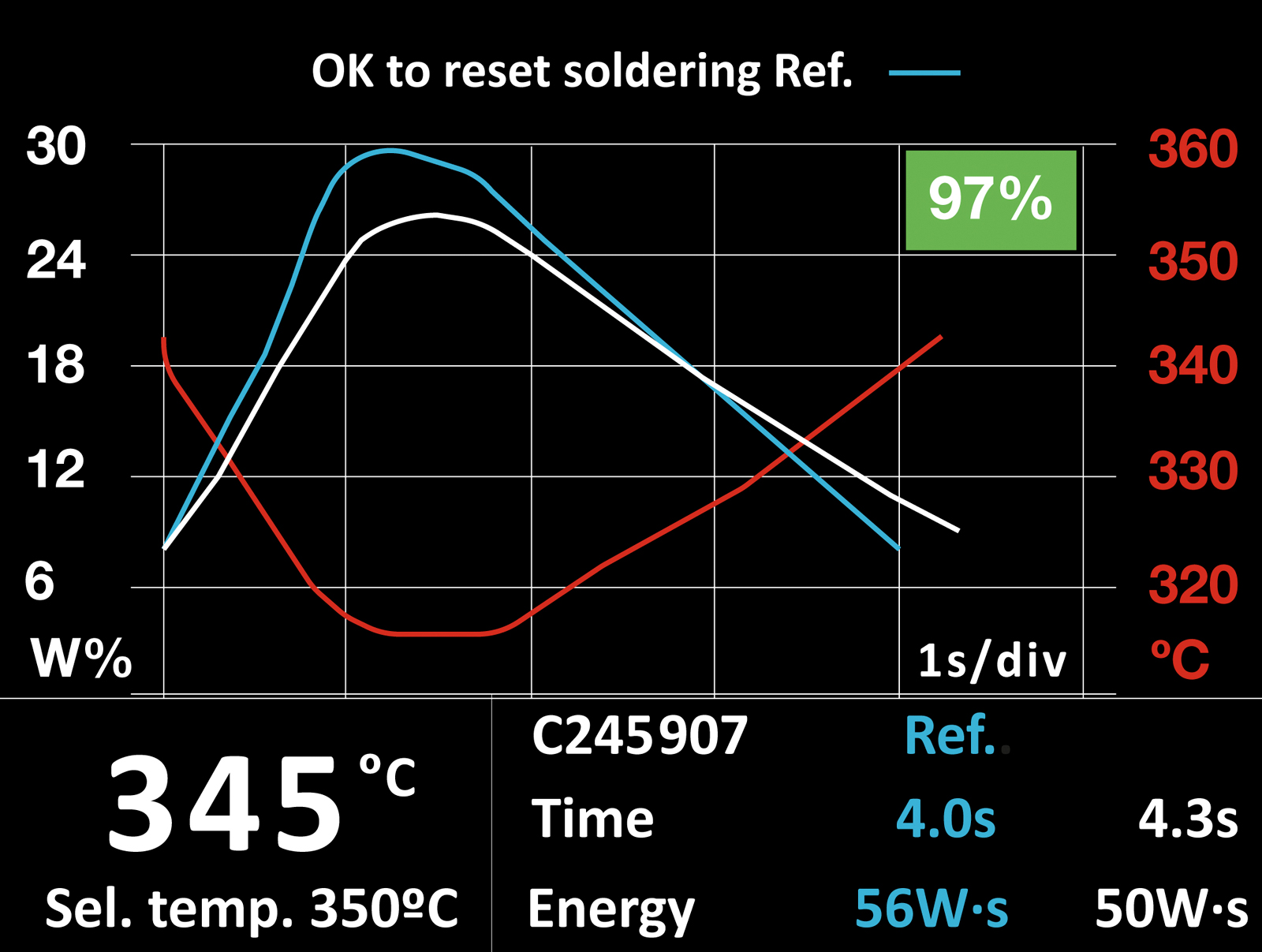 Why Soldering Assistant?
It will help to improve the soldering skills of the less experts, to select the optimal temperature and cartridge and to have a more efficient and quality production
It comes with the
JBC exclusive Heating System
and the intelligent
Sleep & Hibernation
features.
This Station
is suitable for precision soldering
with a
T210
Handle, the ideal tool when
working on populated PCBs or under a microscope
, and works with
C210
Cartridges.
It features all the
Excellence range
benefits such as full control of soldering processes and remote work management.
REFERENCES
CDE-9SQA
100 V
CDE-1SQA
120 V
CDE-2SQA
230 V
PRODUCT COMPOSITION
SPECIFICATIONS
Selectable Temperature
90 to 450 ºC / 190 to 840 ºF
USB-B
Software PC / Firmware update
Equipotential bonding
Optional connection to EPA
Tip to ground resistance
<2 ohms
Tip to ground voltage
<2 mV RMS
Ambient operating temp.
10 to 50 ºC / 50 to 120 ºF
compact
170 x 154 x 106 mm / 2.67 kg.
6.69 x 6.06 x 4.17 in / 5.89 lb.
Package
234 x 234 x 258 mm / 3.10 kg.
9.21 x 9.21 x 10.16 in / 6.82 lb.