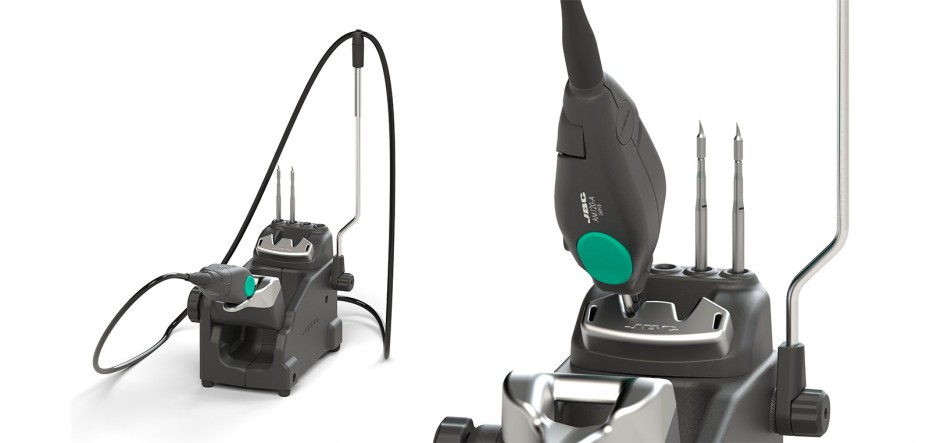 The
Sleep & Hibernation
modes automatically reduce the tip temperature when the tool is in the stand. As a result, a tip`s life lasts up to 5 times longer.
The
Quick Cartridge Changer
allows changing the cartridges easily without having to turn the station off. This allows you to work on different soldering jobs.
Moreover, the AD-SE allows you to
store up to 4 cartridges easily.
The tool holder and the cable collector are easily
adjustable
to suit your work position and to keep the working area
free of cable
.
SPECIFICATIONS AM-SA
Net weight
1,39 kg (3.06lb)
Package weight
1,68 kg (3.70lb)
Package dimensions
342 x 155 x 120 mm